Isn't this pretty...it landed on the door frame when my brother & Jerry were making the door where it opened out.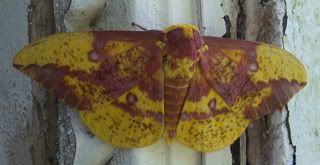 Well...it's been a busy busy week. This past Sunday was my preachers last Sunday at our church so we had a dinner for him. This Sunday we are having another dinner for the new preacher. So add that to the craziness at the studio....I'm exhausted.
We are gonna miss you Alex & Kelly (and the kiddos)!
Let's see...an update on the studio....
We have painted the reception area & 2 of the 3 walls of the studio area.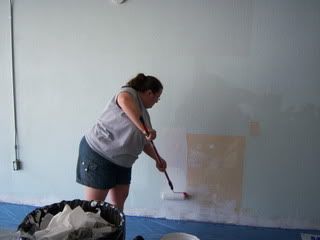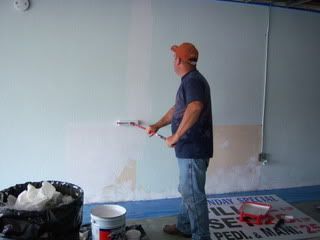 ohhhh yeah......and the most exciting news.....Jerry bought me a Cow....yes a cow...
Meet the studio mascot "Bessey"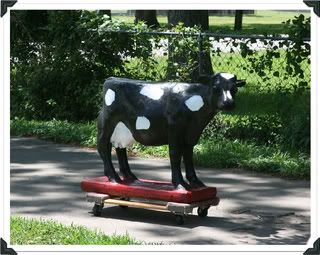 We bought her from our neighbors and Jerry rolled her down the road to our yard. We will be moving her to the Studio after we get everything set up.