Thursday, February 26, 2009
Saw this when I walked out the front door of the studio to go home tonight....sooo pretty!
Wednesday, February 18, 2009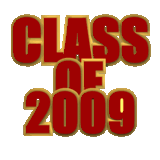 http://v7photos.com/09scholarship
Graduation is well.....expensive and can take quite a toll on your parents wallets. Your senior pictures may be the first thing to get axed off the list if you are down to a budget, which happens quite a bit. That's why V7 Photos is offering the Senior Portrait Scholarship Program for three deserving Seniors. The Scholarships will include a FREE In-Studio and On-Site Deluxe Session valued at $80, Senior Collection #1 Portrait Package valued at $180 and 25% off any other items purchased.
~Applications are due no later then March 16, 2009. Winners will be announced by March 30, 2009. Scholarship must be used by July 1, 2009.
~To be eligible you must be a resident of the Sweeny, Texas area attending one of the local area high schools. Area High Schools include: Sweeny, West Columbia, Brazoswood, Brazosport, West Columbia Charter, Van Vleck, Bay City, Angleton and area Private & Christian Schools.
~Scholarships will be awarded based on either financial needs or personal circumstances.
~You must submit an application and essay of 250 words or less.
~Scholarships are market valued at a minimum of $260 however may include a higher monetary value. There are no exchanges and due to the nature of the product no refunds. Scholarships may not be exchanged for cash or payment.
~All company policies apply to scholarships and session progression.
The application pdf file may be downloaded by going to:
http://v7photos.com/09scholarship
. You can also pick up a copy of the application by stopping by the studio. Please call (979) 480-4056 if you have any questions.
Please e-mail applications & essays to: v7photos@aol.com
or Mail applications to:
V7 Photos
212 N. Main St.
Sweeny, TX 77480
Saturday, February 14, 2009
Happy Valentine's Day!!!
I know I've been bad about keeping the blog updated but I'm going to make an effort to get on here more often to let y'all know what's happening at the studio.
Have you been in lately??? If not you should drop by and see all the changes...We've created a hallway to the dressing area/restroom...we've hung a few of our favorite portraits down the hall....we've also added a few new frames to the waiting room....we've got a new backdrop setup and will be hanging all our muslins in the coming week...
Have you visited our Myspace or Facebook Page???? Have you signed a model release??? If you become our "Friend" we will tag you in any photos of you and your family we have on the pages.
in facebook, just search for a friend by email and use v7photos@aol.com & add us...then we will send you a link to our page for you to become a fan.
If you leave a review on the facebook page and send me a message saying we can use it in our marketing (web, print, etc), you will be able to get a FREE 5x7 from any of your sessions.
Don't forget you can earn a FREE 8x10 for sending new clients our way. Once they complete a session you will recieve a certificate to redeem for a FREE 8x10 from any of your sessions.
Watch the blog, myspace, facebook & our website for upcoming special events & coupons. We are also working on a very special Senior Special....so be sure to watch the sites and let any seniors you know know about us.
Well....I hope to see you in the studio soon so that we can "Capture a moment in your family's life, one portrait at a time."